You Know You're From Langruth When . .  .
Your idea of a traffic jam is five cars waiting to pass a tractor on the highway.

"Vacation" means going to Clear Lake for the weekend.

You measure distance in hours.

You know several people who have hit deer more than once.

You often switch from "Heat" to "A/C" in the same day.

You use a down comforter in the summer.

Your grandparents drive at 65 mph through 13 feet of snow during a raging

 

blizzard, without flinching.

You see people wearing hunting clothes at social events.

 

You install security lights on your house and garage and leave both unlocked.

 

You carry jumper cables in your car and your girlfriend knows how to use them.

There are empty cars running in front of the store at any given time.

You design your kid's Halloween costume to fit over a snowsuit.

Driving is better in the winter because the potholes are filled with snow.

You know all four seasons:

 

almost winter, winter, still winter, construction.

 

It takes three hours to go to the store for one item even when you're in a rush because you have to stop and talk to everyone in town.

You actually understand these jokes and pass them on to your friends.
~ submitted by Barry Arksey ~

Social Evening
In Honour of
Sharon Leduc
 and
Kurtis Craik
Gladstone Legion Hall
October 6, 2001
8:00 p.m. to 1:00 a.m.
Tickets available at
Farncombe's, Westshore Fuel, Gladstone Pharmacy
and Clarke's of Gladstone
Local Bird Checklist
Enclosed with this issue of the Langruth Views is a handy beginner's checklist compiled by Raymond O'Connor.  Remove the yellow sheet, fold it down the middle and you will have your own personal birdwatcher's checklist for our area.
If  you need help  with bird  identification, or if you have questions give Raymond a call.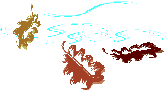 "Autumn carries more gold
                      in its hand than all the other seasons."
~ Jim Bishop ~
Time to Read the Water Meter
            Town residents with water service are asked to read their meters for the end of September.  Please phone your reading in to the Municipal Office (445-2243).  You may call at any time and leave your name and meter reading on the answering machine if after office hours.  If you experience difficulty in reading your meter please let the RM know - they can help.  Your cooperation is appreciated.
Meter Reading
ERIC MACMILLAN INSURANCE AGENCY
110 BROADWAY AVE. WEST
BOX 241
LANGRUTH, MB R0H 0N0
445-2379

autopac
VISA  ¨   MASTERCARD   ¨   INTERAC
AUTHORIZED PHOTO and
DRIVER LICENCE AGENT
Written & Road test Receipts
GENERAL INSURANCE
HOURS:  Monday to Friday
9:00 a.m. to 5:00 p.m.
Extended hours and Saturdays
By appointment.
Erna Wiebe
Purolator
You can now send or receive packages via Purolator from the Municipal Office during regular office hours.  If you have any questions please call Ron at  445-2243.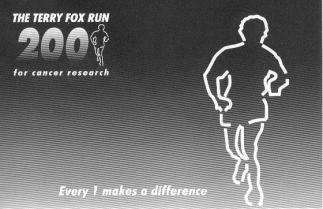 Congratulations to all who participated in any way to the success of the Terry Fox Run, which took place on September 21st, as over $4,400.00 was raised for cancer research.
A big Thank You to the Langruth Elks Lodge for donating drinks and ice cream treats to the Terry Fox Run participants.
~ submitted by  Marilyn Nazar ~
On Friday, September 28, 2001 approximately 40 people gathered to witness the dedication ceremony for Einarson Park.  After O'Canada was played by the Langruth School Band (led by Doris Sigurdson) greetings and words of congratulation were brought by Glen Cummings (MLA for Ste. Rose), Isaac Wiebe (Reeve for R.M. of Lakeview), Philip Thordarson (Councilor), and Claude Thorsteinson (Icelandic National League). 
Mrs. Gudrun Einarson and her daughters Doreen, Joan and Verna  spoke to the crowd about the history of the block that contains Einarson Park and unveiled the new park sign.  The Langruth School Band then played "Community Spirit."
  The ceremony was followed with  a lunch prepared  by the women of Grace Lutheran Church at the Community Hall.
Grand Opening
C-FAN Central will hold its Grand Opening in Langruth on Friday, November 9 at 2:00 p.m.   Mark that date on your calendar to come and see the newly renovated building which houses the Langruth Branch of  Parkland Regional Library and the new C-FAN Family Resource Centre.
A short program is planned and coffee and snacks will be served.
Farewell Tea
in Honour of Doug & Jenny Cooper

Saturday, October 13th
1:00 p.m. to 3:00 p.m
Amaranth Hall
Come and have lunch and visit with Doug & Jenny.  Don't say good-bye though . . . just a "Hope to see you soon!"  or "See you later!"  Portage is close enough that we can still visit.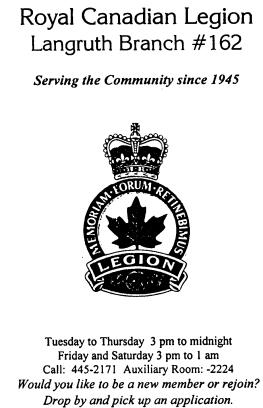 HOME PARTY EXTRAVAGANZA
Saturday, November 3
Langruth Community Hall
10:00 a.m. – 3:00 p.m.
Approximately 10 companies represented:
Women's clothing                   Make-up
Kitchenware                            Crafts
Candles                                   Food
and much more!
Sponsored by C-FAN Central
Lunch Available
        

Free Coffee
Royal Canadian Legion Branch No. 162
Banquet and Social Evening
November 9th, 2001
Cocktails at 5:30 p.m. in the Legion Club Rooms
Banquet at 6:30 p.m. in the Langruth Community Hall
Tickets:  $10.00
Fall Supper 2001
Don't miss the Fall Supper this year.
Brought to you by the United Church and Lutheran Church Women.
4:30 p.m. Sunday, October 14th  
at the Langruth Community Hall.

Adults:  $7.50
Age 12 & under:  $3.50
Preschool:  Free
Hollywood Beach Rocks!
            Have you ever wondered what to do with those big rocks on your land?  The Hollywood Beach Citizens Committee(H.B.C.C.) has the solution for you as we want the  large rocks that you don't want.
            The H.B.C.C. is composed of the members:  Lois Wilson, Susan Wilson, Marlene Craik, Holly Kelemen, Marie Leclerc, Wendy Olson and Phyllis Thordarson.  Our purpose is to ensure the preservation and restoration of Hollywood Beach.
            The first project the H.B.C.C. wants to address is the control problem of vehicles driving on the grassed recreation and sand beach areas.
            The H.B.C.C. presented its case and  has received permission from our municipal council to go ahead with a rock control project this fall.  This is an after harvest project which will organize the collection and placement of rocks in a line barrier to ensure the safety of the public on the beach's recreation areas. The project will be done in stages.       This fall we hope to rock the north end of the beach.
            As you look at your land this fall please remember the H.B.C.C. wants your rocks.  Contact Phyllis at 445-2323 for more information.  The H.B.C.C.  welcomes new members to its committee.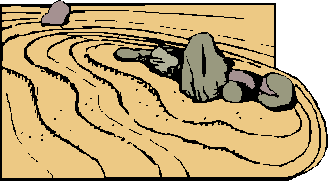 Parent Advisory Council Meeting
The PAC Annual General Meeting will take place at Langruth Elementary School on October 15, 2001 at 7:15 p.m.  All parents are encouraged to attend.
School News
            Everyone is invited to come out for the annual Open House and Book Fair to be held on Wednesday, October 10th from 7:00 p.m. to 8:30 p.m..  Students, families and friends are all invited to visit the school.
            The gymnasium will again be the site of a unique bookstore  -  in which you and your child will find the newest and best books available in children's literature.  Scholastic will be including young adult books, as well as adult books, sot there will be something for everyone's reading enjoyment.
            For those unable to attend on Wednesday evening the Book Fair will be open on Thursday, October 11th from 3:00 p.m. to 4:30 p.m.  Call the school at 445-2001 if you would like more information.
Central Manitoba Youth Choir
Will be performing
Saturday, October 13th, 2001
3:30 p.m.
Gladstone Christian Fellowship Church
The CMYC is a group of 50 youths ages 15 to 18 from all parts of the region.
Come and Enjoy an Afternoon of Music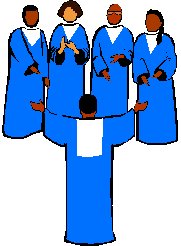 All are Welcome